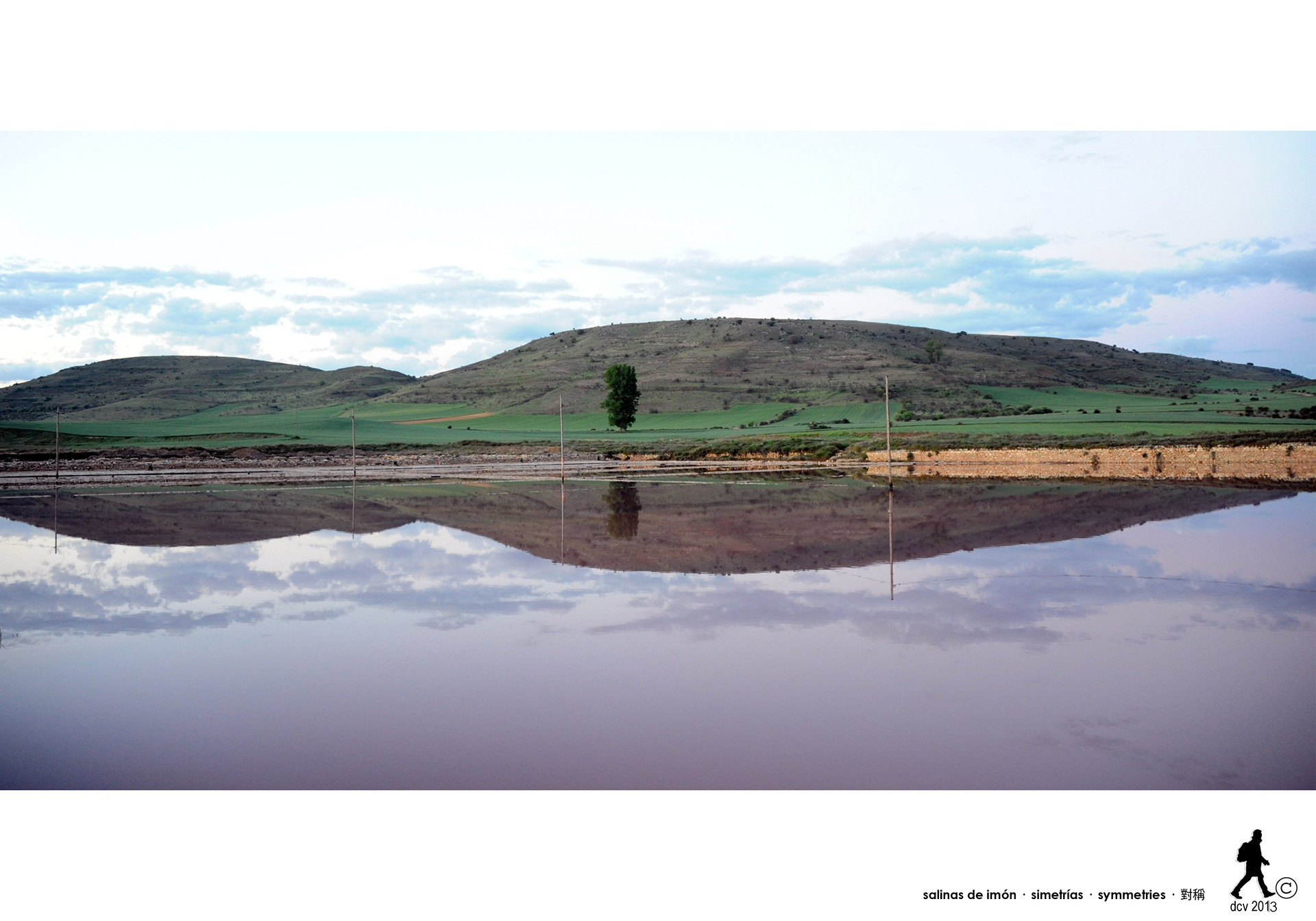 Salinas de Imón ·
Simetrías
El agua salada tiene una mayor densidad que el agua dulce.
Esto podría ser inocuo para la fotografía pero sucede que, además, aumenta el índice de reflexión de la luz.
Gracias a esta propiedad de la luz y a la composición química del agua en las salinas, podemos obtener reflejos más intensos… disfrútenlos
Imón Saltworks ·
Symmetries
Salt water has a higher density than freshwater.
This fact could be harmless for photography but it happens also increases the reflection index of light.
Thanks to this property of light and to the  saltworks water, we can see more intense reflections , as a new world beyond the mirror ... enjoy it
鹹水具有更高的密度比淡水。
這一事實可能是無害的攝影,但它發生,也增加了光的反射率。
由於這個屬性的光,鹽場水,我們可以看到更加激烈的反射,作為一個新的世界超越鏡...享受