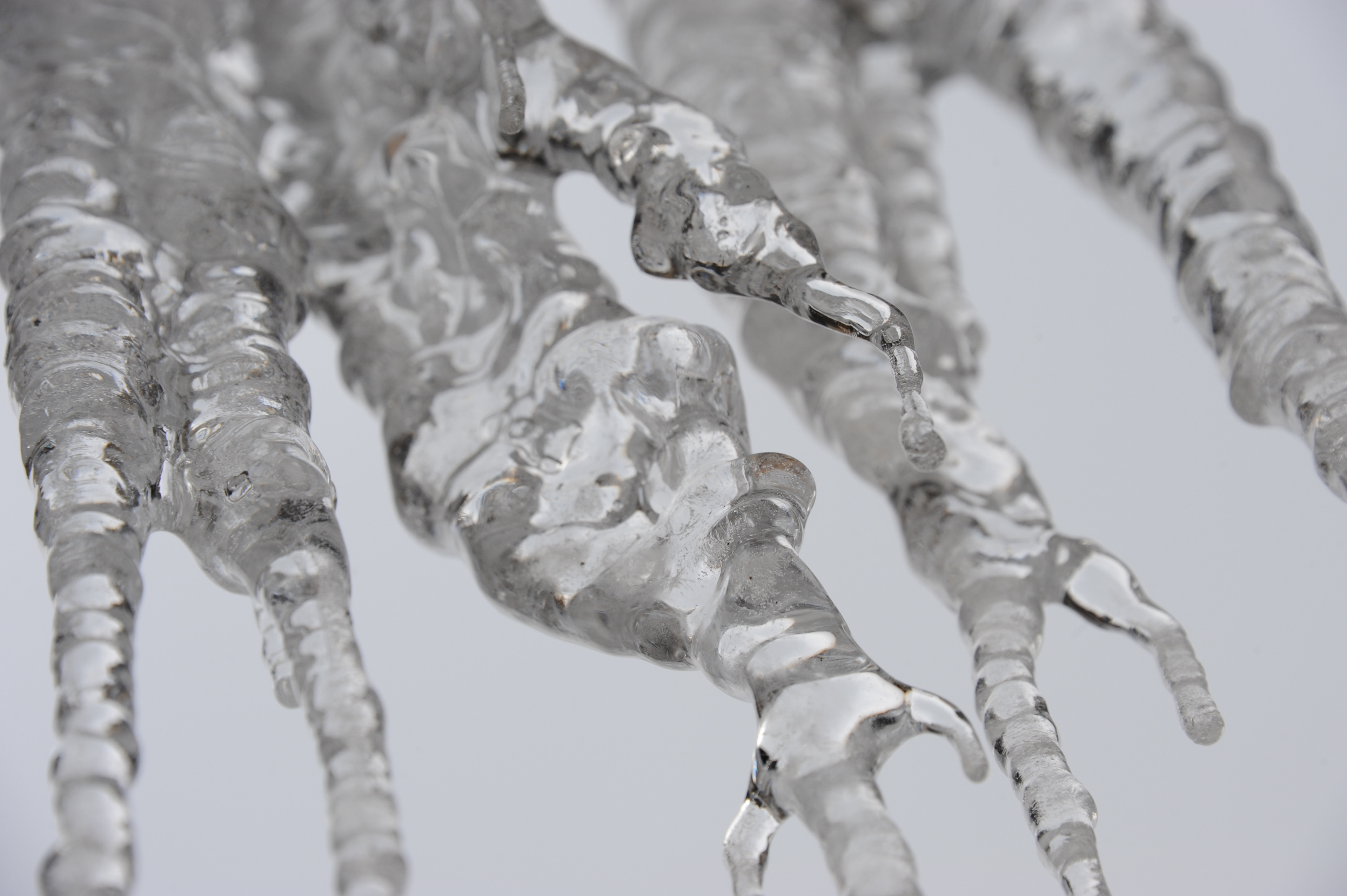 Fue H. E. Edgerton, un ingeniero eléctrico metido a fotógrafo, quien en el siglo pasado desarrolló un sistema de fotografía ultra rápida que permitió congelar el tiempo.

Congelar el tiempo implica poder retratar objetos en movimiento reduciendo su velocidad hasta límites cercanos a cero. Curiosamente, la naturaleza nos ofrece el mismo efecto en los fluidos congelados de forma rápida. Así, estos carámbanos nos muestran el movimiento que pudo haber sido y nos invitan a ver en sus formas caprichosas  curiosos reflejos aquello que nuestra mente quiera construir: desde personajes propios de esas fechas -ora unos Reyes Magos siempre en camino, ora un señor Scrooge escondiéndose de sus miedos, ora las miradas de la inocencia- a las sonrisas que iluminan sentimientos…
 
in past century, H. E. Edgerton, an electrical engineer who worked on photography, Was  the one who developed a quick photograph system that allowed to freeze time.

Frozen time involves  to bring speed until near zero limits to portray moving objects. Interestingly, nature provides the same effect on the quickly frozen fluids . So these icicles show the movement might have been and invite us to see on their whimsical shapes and curious reflexes what our minds want to build: maybe some of characters from these eve -now the three  wise men; now Mr Scrooge allways hiding of his fears; now the eyes of innocence -  maybe the smiles that light our feelings...