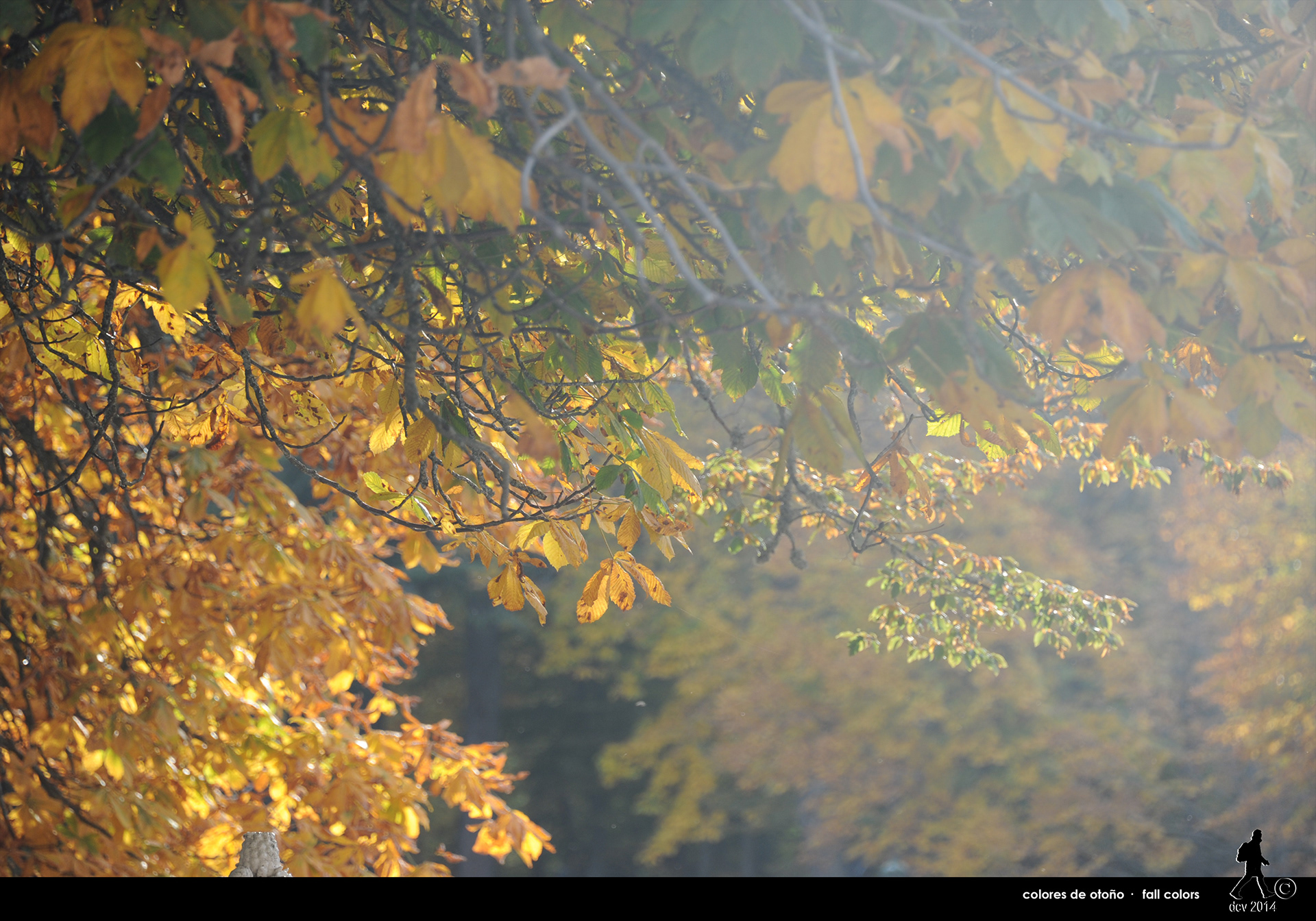 Fue el Palacio Real de La Granja de San Ildefonso el lugar elegido por el rey Felipe V como lugar de descanso en verano de la Corte en el siglo XVIII. Un lugar en el que los espacios naturales domesticados y controlados junto con sus esculturas, fuentes y reflejos son tanto o más importantes que la edificación real.
Tiene el otoño un facultad privilegiada a la hora de poder manifestar la naturaleza en colores  
The Royal Palace of La Granja de San Ildefonso was the place chosen by King Philip V as a resting place in summer of the Court in the eighteenth century. A place where natural  tamed and controlled spaces with its sculptures, fountains and mirror images are as much or more important than the royal building. 
Autumn has a privileged faculty to express nature in colors.