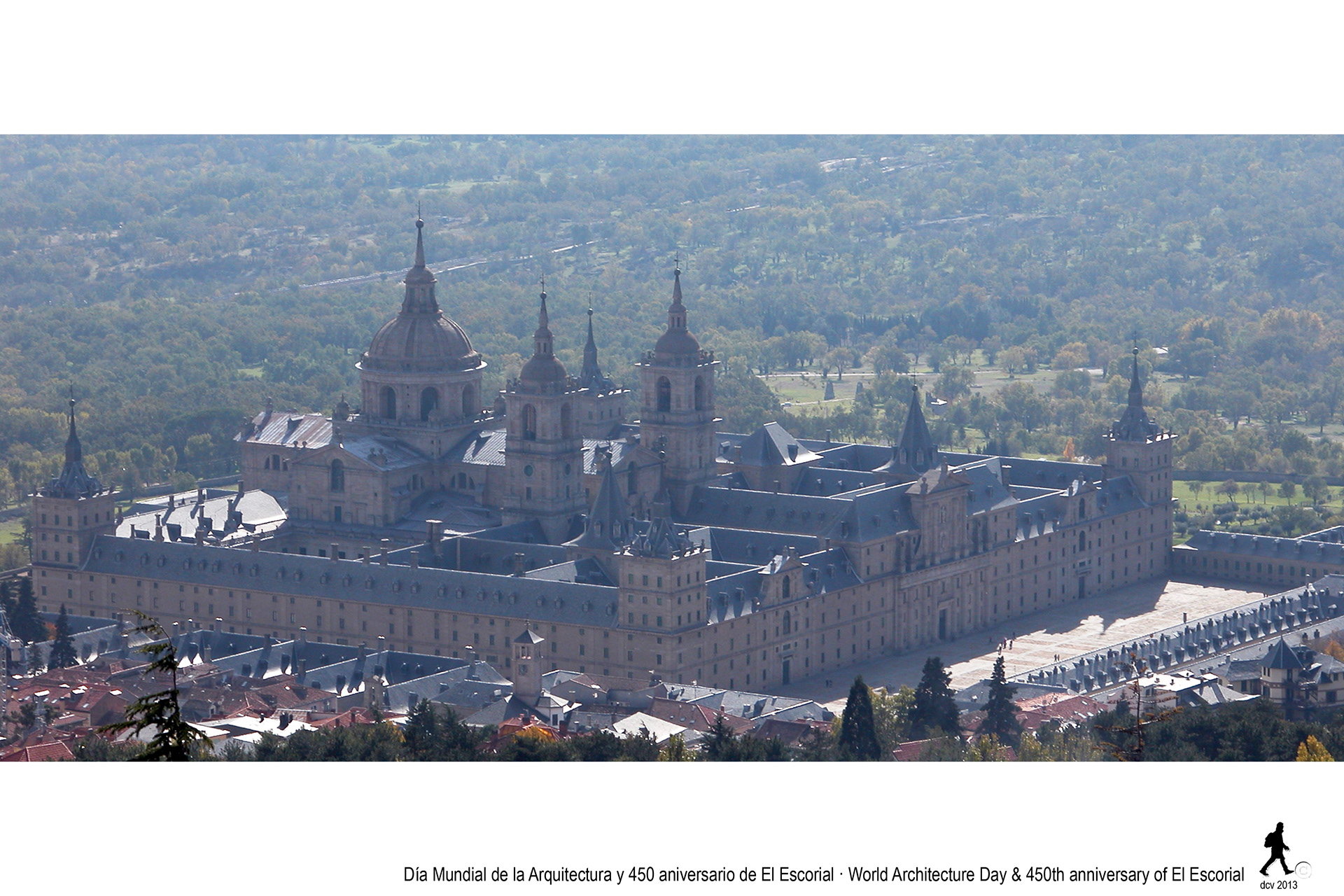 Hace 450 años, en 1563, se inició la construcción de el Monasterio de san Lorenzo de el Escorial siguiendo las trazas de Juan Bautista de Toledo. La obra no terminaría hasta 1584 bajo la dirección de Juan de Herrera.
Obra cumbre del renacimiento español, traemos este compendio de imágenes como homenaje en el día mundial de la arquitectura.
450 years ago, in 1563, it began the construction of the Monastery of San Lorenzo de El Escorial as design of Juan Bautista de Toledo. The work will not end until 1584 under the direction of Juan de Herrera.
Principal work of spanish renascence, we bring this collection of images as a tribute in the world day of Architecture.